Welcome to Ark Animal Hospital
Your Veterinarian in Santa Cruz, CA
Call us at (831) 426-3399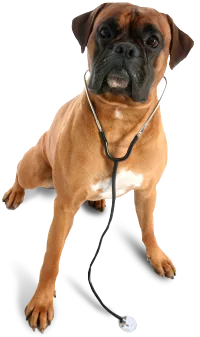 Professional pet health care with a personal touch
Ark Animal Hospital is a companion animal hospital with comprehensive medical, surgical and dental care. Our staff has been carefully chosen and trained to take care of your pet and you. Ark Animal Hospital offers:
Individualized wellness care plans and vaccination schedules
Cost saving puppy and kitten care packages
Radiology Services with board certified radiologist consults
In-House Laboratory
Permanent Identification/Microchip
Pet Pharmacy
Pet Nutrition Consults
Behavioral Counseling
Boarding & Bathing
Emergency Care
We have a number of resources for you to learn about how to take better care of your pets. Browse around and look at our articles and pet videos. The best veterinary care for animals is ongoing nutrition and problem prevention. If you want to ask a question call (831) 426-3399 or email us and we'll promptly get back to you. Our Santa Cruz veterinarian office is very easy to get to, and you can find directions on our Contact Us page. You can also subscribe to our newsletter which is created especially for Santa Cruz pet owners. In between your veterinary visits, your pet will benefit from you reading these free informative articles.
At Ark Animal Hospital, we treat your pets like the valued family members they are.
Dr. Christina Hoefer
Santa Cruz Veterinarian | Ark Animal Hospital | (831) 426-3399
2616 Mission Street
Santa Cruz, CA 95060